full-section colour-section row-start row-end col-sm-12 center
URGENT ALERT: Change of Date
After careful consideration and due to the current ongoing situation regarding Coronavirus, we have taken the decision to postpone the ICIS Asian Recycling & Sustainability Conference due to take place 19 February. The health and safety of our participants is of top priority which is why we have taken this decision. 
The new date of the conference will be Friday 19 June and we would be delighted for you to join us then. The venue will remain as the Hyatt Regency Bangkok Sukhumvit, if you have registered your delegate place will be automatically transferred to the new date of Friday 19 June. If for any reason you are unable to join us on Friday 19 June, please get in touch with us.
If you are interested in attending the event in June please email
events.registration@icis.com
directly and we will let you know when we are able to take bookings for our new date.
full-section row-start row-end col-xs-12 center
block-section row-start col-md-6
Your key reasons to attend:
Gain insights and know the strategies on plastic waste of key industry players representing the value chain.

Get a

full perspective of what the real challenges

are and understanding the

power of collaboration to promote solutions for the industry. 
Take advantage of the opportunity to be heard through the delegate collaborative session, as you share your perspective on the most pressing challenges the industry are facing today. Check out the agenda for more details
Over 2 hours of networking time

built into the agenda allowing you to

meet with your industry peers and engage into business-critical discussions

Be part of the first ICIS Recycling and Sustainability Conference in Asia, and

represent your company in front of hundreds of delegates including: key decision markers, strategists, business executive and more! 
block-section row-end col-md-6
Key agenda highlights:
Focus sessions curated to give you an across-the-board overview of the strategies from pillars of the value chain including: producers, brand owners, and recyclers
Panel discussion

gathering regulators in Asia sharing their insights on

creating a circular economy road map in the region
Collaborative session

: Engage in interactive discussions and share ideas with your industry peers while hearing the

insights about the pressing challenges in today's market landscape
Waste management companies' views on recycling

: What the polymers industry should know
full-section row-start row-end col-xs-12 center
Our European ICIS Recycling Conference: Delegate Breakdown
block-section row-start col-md-6
block-section row-end col-md-6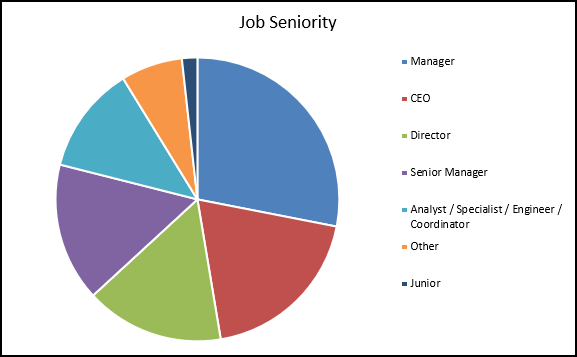 colour-section register-section row-start row-end col-xs-12 center
Group booking discounts now available!
Take advantage of our group discounts by registering with a group of three or more delegates from the same company at the same time and save up to 10% off the standard rate
Register Now