full-section row-start row-end col-xs-12
Welcome to The ICIS Surfactants Events portfolio website. Here, you can find up-to-date information about the conferences and training courses, download our latest resources, watch videos from our conferences and much more.
Our portfolio of high profile, industry leading events provide an expanse of opportunities for anyone involved in the surfactants value chain. Gain essential information and market insight, meet industry peers and establish new business connections and strategies.
Delve deeper into the regional dynamics of the global markets at our FOUR annual conferences for the sector. Divided by topic and by region, there are plenty of opportunities to examine capacity developments, evolving trade and emerging markets and their influence on the global outlook.
full-section row-start row-end col-xs-12
Surfactants Business Series | Interview with Neil A Burns | (Part ¼)
In his first sit down interview with ICIS as part of the Surfactants Business Series, the co-producer and chairperson of the ICIS Surfactants Conferences portfolio, Neil A Burns, spoke to Georgina Shillito about the key industry themes globally. Divided into four-part series, the interview will feature business-critical insights into market trends and growth drivers, regional differences, digitalisation era, and last but certainly not the least, a peek into the future direction of the industry.
full-section row-start row-end col-xs-12
Upcoming Conferences
Visit the four regional event websites for more information on the World, European, Indian and Asian Surfactants Conferences. Take a look at current and past events to learn more about the thought-leading content that the agendas cover and expert speakers, who have enriched our conferences with their outlooks, solutions and strategies.
block-section row-start col-sm-6 col-md-3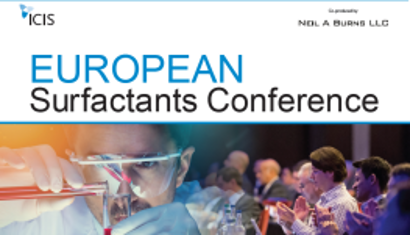 18-19 September 2019
Hotel NH Collection Amsterdam Barbizon Palace, 
The Netherlands


block-section row-mid col-sm-6 col-md-3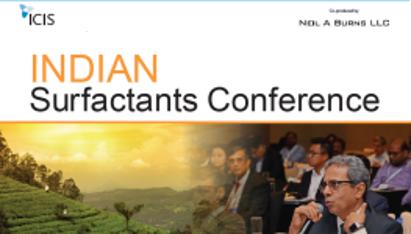 Mumbai,
India
block-section row-end col-sm-6 col-md-3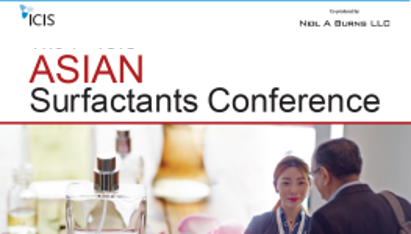 14-15 November 2019
Pan Pacific Singapore


block-section row-mid col-sm-6 col-md-3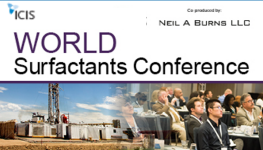 13-15 May 2020
Hyatt Regency,
New Jersey, US
colour-section register-section row-start row-end col-xs-12 center
Register your interest in Surfactants Conferences
Sign Up to receive information on the conferences and courses you are interested in.
Sign me up