full-section row-start row-end col-xs-12
Welcome to The ICIS Surfactants Events portfolio website. Here, you can find up-to-date information about the conferences and training courses, download our latest resources, watch videos from our conferences and much more.
Our portfolio of high profile, industry leading events provide an expanse of opportunities for anyone involved in the surfactants value chain. Gain essential information and market insight, meet industry peers and establish new business connections and strategies.
Delve deeper into the regional dynamics of the global markets at our FOUR annual conferences for the sector. Divided by topic and by region, there are plenty of opportunities to examine capacity developments, evolving trade and emerging markets and their influence on the global outlook.
Have your say by completing the Annual Surfactants Survey. Results will be presented during the main conference by our co-producer, Mr. Neil A Burns.
full-section row-start row-end col-xs-12
Upcoming Conferences
Visit the four regional event websites for more information on the World, European, Indian and Asian Surfactants Conferences. Take a look at current and past events to learn more about the thought-leading content that the agendas cover and expert speakers, who have enriched our conferences with their outlooks, solutions and strategies.
block-section row-start col-sm-6 col-md-3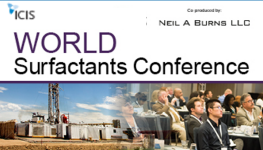 15-17 May 2019
Hyatt Regency,
New Jersey, US
block-section row-mid col-sm-6 col-md-3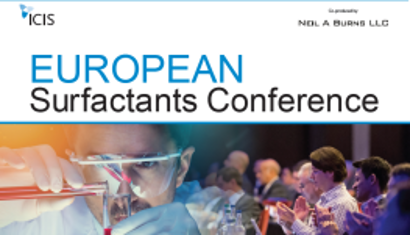 18-19 September 2019
The Netherlands

block-section row-mid col-sm-6 col-md-3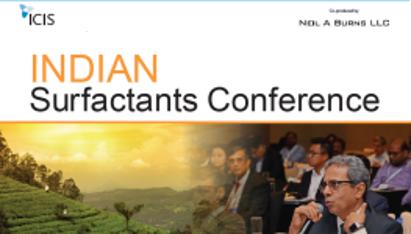 Mumbai,
India
block-section row-end col-sm-6 col-md-3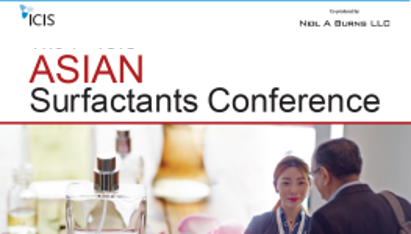 14-15 November 2019
Singapore


full-section row-start row-end col-xs-12
ICIS Surfactants Awards 2019
We are delighted to announce that the ICIS Surfactants Awards will be returning on to Jersey City on Friday, May 16th 2019, as part of the World Surfactants Conference. Designed to honor excellence, innovation and outstanding achievement, winners will be recognized in a ceremony at the end of conference day one.
Submit your entry for one or more categories before the deadline of March 29, 2019.
colour-section register-section row-start row-end col-xs-12 center
Register your Interest in the Portfolio
Sign Up to receive information on the conferences and courses you are interested in.
Sign me up