full-section row-start col-xs-10
full-section row-end col-xs-2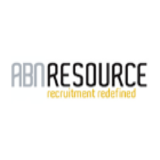 full-section row-start row-end col-xs-12
Thank you to all of our nominations for the 2020 Rising Star Award. With help from ABN Resources and our panel of industry experts, the final 4 were:

Alexa Sharples, Business Development Manager, Shell

Juan Pablo Alvarez Gallesio, Base Oil and Wax Trader, Shell International Trading and Shipping Company Limited

Ling Sheau Liang, Head - Marketing & Sales Base Oil, East of Suez, Petronas Base Oil

Simon Moizan, Senior Research Engineer, Infineum France
After careful consideration, we here at ICIS and ABN Resource would like to announce the winner of the 2020 Rising Star Award is: 
Simon Moizan, Senior Research Engineer, Infineum France

 

Simon is a Senior Research Engineer and Industry Liaison Advisor at Infineum. From leading the development of Infineum advantaged testing capability, notably in the field of engine friction, to enabling delivery of technology programs he has a pivotal role in the Infineum Marketing and Technology organisation. He represents Infineum in multiple industry committees, CEC and GFC, and provides engine technology insights to key accounts worldwide.

 

Before joining the additive industry, he obtained a masters degree in mechanical engineering which he complemented with a specialised masters in engine design and testing. He then honed his skills and developed his experience working for premium OEM and oil company before joining Infineum.

 

 
colour-section register-section row-start row-end col-xs-12 center
Register your place now
Join the largest online Base Oils & Lubricants community and access high-level content and extensive networking for free of charge (
for this year only!
).