block-section colour-section row-start col-sm-8 center
URGENT ALERT: CHANGE OF DATE
After careful consideration and due to the current ongoing situation regarding Coronavirus ICIS have confirmed that the 10th ICIS World Surfactants Conference will be postponed. The health and safety of our participants is of top priority which is why we have taken this decision. The new dates for the conference will be 16-18 September 2020 at the Hyatt Regency Jersey City, NJ, USA (training course: 15 September).
If you are interested in attending the event in September, please email
events.registration@icis.com
directly and we will let you know when we are able to take bookings for our new date. We are also working to build a virtual program of events and will communicate details soon. In the meantime, we would like to request your feedback via this
short survey
so that together we shape how to best deliver insight to you.
block-section colour-section row-end col-sm-4 center
full-section row-start row-end col-xs-12
Surfactants Awards | 17 September 2020
As part of the World Surfactants Conference in New Jersey, the Annual Surfactants Awards is designed to honour excellence, innovation and outstanding achievements within the industry. 
The mission of the ICIS / Neil A Burns Surfactants Awards is to identify and recognise noteworthy and unique projects, collaborations and great achievements by companies and individuals in the surfactants value chain. The awards are carefully judged by a panel of industry experts and presented annually at the flagship ICIS World Surfactants Conference giving nominees and winners an opportunity to inspire and be recognized in front of an audience of their peers, that is fellow members of the industry.
Running for its 4th year, the Annual Surfactants Awards provide a fantastic opportunity for companies to showcase their commitments to striving for excellence within the surfactants industry. Whether it be in support of leading innovations, industry partnerships or sustainable practises, here lies a great opportunity to not only get your brand noticed amongst the leaders in the surfactants industry, but to have it associated more widely with the most successful projects and companies of the year.
block-section row-start col-md-6
The 2020 Awards categories are:
Innovation
For the development of new and worthwhile product or technological solution. The innovation can be at any scale.
Partnership
For the delivery of an excellent business partnership. The partnership can be at any scale but your reason for winning the award must be clearly justified.
Contribution
For an outstanding contribution to the surfactants industry. The contribution can be charitable, individual or business-related, but your reason for winning the award must be clearly justified.
Newcomer
For a high-achieving industry newcomer. The newcomer can have any scale of involvement in the industry but your reason for winning the award must be clearly justified.
Sustainability
For a contribution in the field of sustainability, either a product, process or supply chain. The sustainable practice/process can be at any stage and scale but your reason for winning the award must be clearly justified.
block-section row-end col-md-6
The 2020 ICIS Surfactants Awards judging panel include:
Neil Burns, Neil A Burns LLC
Martin Herrington, IP Specialities
Lucas Hall, ICIS
Joseph Chang, ICIS
Mike Fevola, Inolex
Terri Germain, Stepan
Kevin Gallagher, Kevin Gallagher Consulting LLC
Why should you submit an entry?
Spread the word about your ground-breaking projects and be recognised in front of hundreds of delegates at the 10th World Surfactants Conference
Should your entry becomes shortlisted, your company representative will get a free pass to the Awards ceremony and the ICIS World Surfactants Conference worth $2,100 allowing them to hear the most talked-about trends, hot topics, and relevant industry updates
Increase your project's visibility that would open doors for business and commercial opportunities
block-section row-start col-sm-6 col-md-3
block-section row-end col-sm-6 col-md-9
Last year's winner of the Product Innovation Award shares what the recognition means to them:
"It was fantastic to receive the award for Best Product Innovation, especially as it is judged by experts within the surfactants industry. The company works very hard to be innovative and industry leading and to have this recognised at these awards was a great achievement. Receiving this award gives us confidence to continue our mission to develop novel products that provide benefits to the environment and advance product sustainability. The award ceremony was a great opportunity to network with other companies and celebrate the talent within our industry."
block-section row-start col-sm-6 col-md-3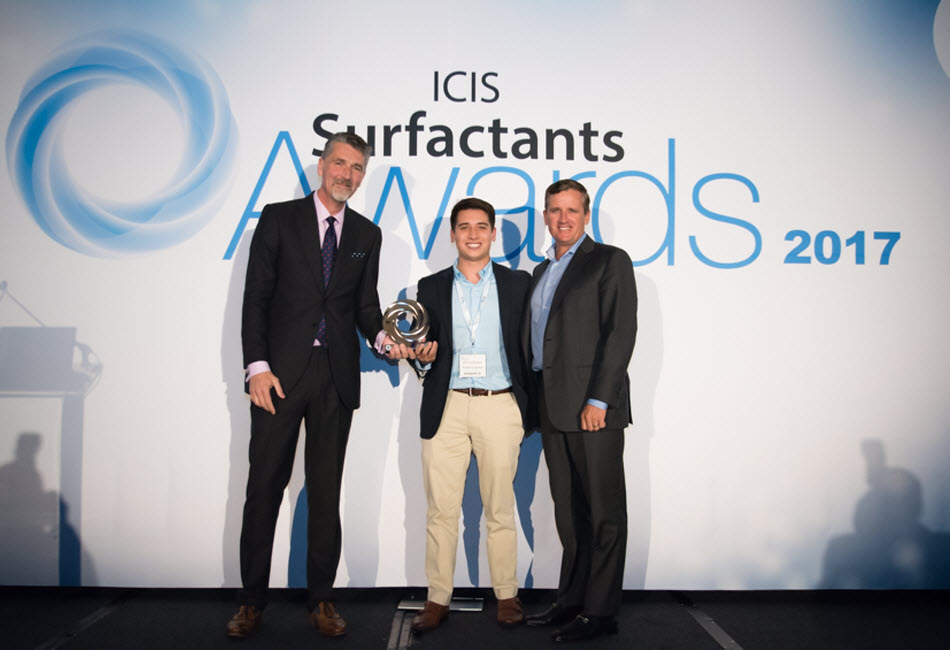 block-section row-mid col-sm-6 col-md-3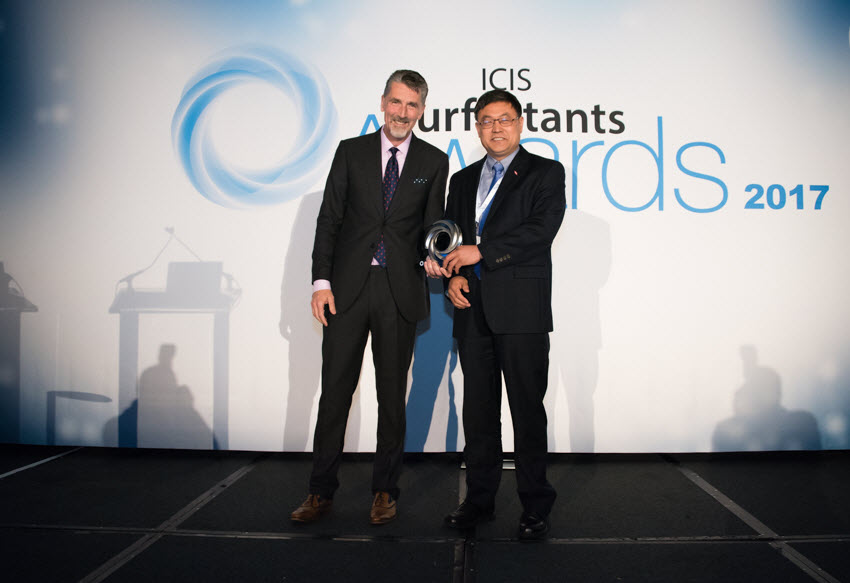 block-section row-mid col-sm-6 col-md-3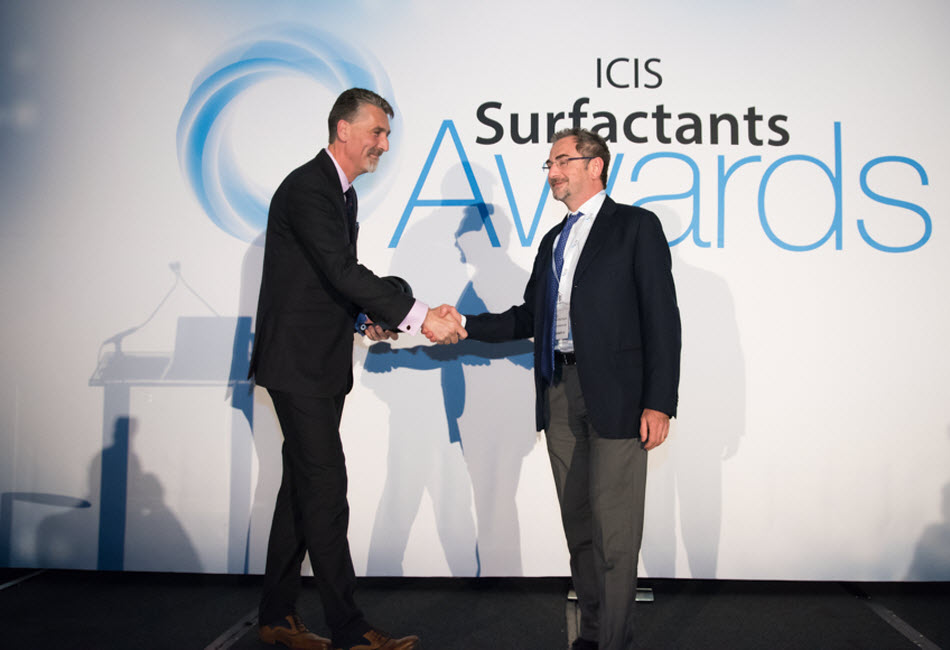 block-section row-end col-sm-6 col-md-3