sponsors-section row-mid col-xs-12 sponsor-row
Refreshment Break Sponsor
Polyrheo
Polyrheo is a Canadian Speciality Chemical Manufacturer & Global distributor, HQ out of Montreal, Canada. A Global Surfactant & Oleochemicals producer with a worldwide reach. Our operations, with production facilities, offices, logistical support & warehouse facilities are spread out in North America & globally too. Our Raw Materials are from the purest natural resources, made with consistent high quality throughout the world. Our focus is to provide you with the best quality products, with unbeatable service. Some of our key Products being:
• Fatty Acids: Vegetable Oil Fatty Acids, Soya Fatty Acids, Coconut oil Fatty Acids, Lauric, Myristic, Stearic acid, Erucic, Behenic, etc Various other fatty acids & Fatty Acid Esters – SMO, SML, SMP, SMS, etc.
• Fatty Alcohols: Cetyl alcohol, Stearyl Alcohol, Ceto/ Stearyl Alcohol, Behenyl and various other Fatty Alcohols
• Surfactants: Sodium Lauryl Ether Sulphate – SLES 1, 2 moles 70%, 56 % and 28 %
• Sodium Lauryl Sulphate - SLS – Needles & Powder - Cosmetic and Pharmaceutical Grades
• Sodium Lauryl Sulfo Acetate (LSA) - Powder
• Rheo-Terge AS 40 – Alpha Olefin Sulphonate ( AOS ), Coco Amido Propyl Betaines (CAPB ) , CAHS, etc
• Glyceryl Mono Stearate (GMS-SE), EGMS, POLYQUAT 7, etc
• LABSA/ DDBSA: Linear Alkyl Benzene Sulfonic Acid 96 & 98 % / DDBSA / LAS
• Rheosurf CS 34 –Liquid, CMEA blend to replace CDEA • CMEA – beads & CMEA - Liquid
• Speciality Surfactant Blends
• Fatty Alcohol Ethoxylates – All kinds, Lauryl Alcohol Ethoxylates, 7, 9 MOLES etc, Allyl Alcohol Ethoxylates & Propoxylates, Custom alkoxylates – ethoxylates & Propoxylates, EO/PO Copolymers.
• Castor Oil – Various grades & CO Derivatives, 12 Hydroxy Stearic Acid, Castor wax MP 80, etc
• PEG 200, 400, 1000 etc & MPEG 350, 750 etc 's, TDA, etc And many more…… Please email us at : sales@polyrheo.com for more information. POLYRHEO INC. www.polyrheo.com
sponsor-section row-mid col-xs-12 sponsor-row
Exhibitor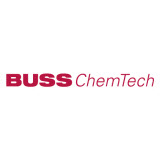 Buss ChemTech, a Swiss process technology provider, revolutionized performance and safety for non-ionic surfactant production in the 1990's with its patented Advanced Buss-Loop® Reactor. Our experience now extends to all manner of EO and PO based surfactants and polyols and includes continuous reactions. Over thirty percent of worldwide non-ionic surfactant production by companies employing third-party licenses use technology from Buss ChemTech.
full-section colour-section row-start row-end col-sm-12 center
URGENT ALERT: CHANGE OF DATE
After careful consideration and due to the current ongoing situation regarding Coronavirus ICIS have confirmed that the 10th ICIS World Surfactants Conference will be postponed. The health and safety of our participants is of top priority which is why we have taken this decision.
The new dates for the conference will be
16-18 September 2020
and further information will be issued in due course. We appreciate your understanding with this matter and please contact the team below for any further information. If you are interested in attending the event in September, please email
events.registration@icis.com
 directly and we will let you know when we are able to take bookings for our new date.